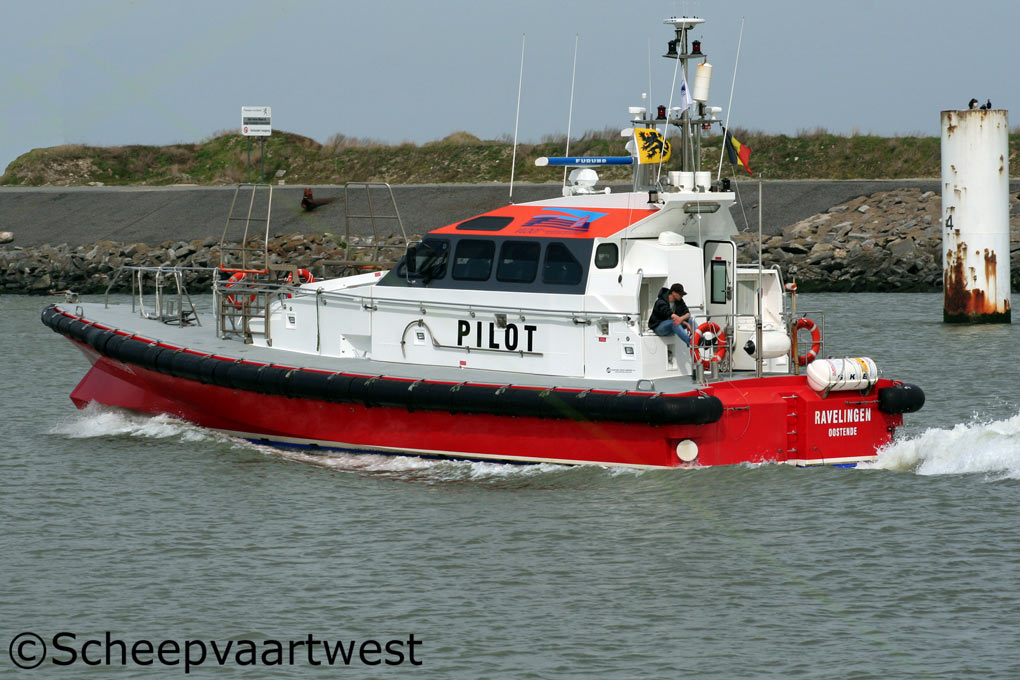 Oostende 02 April 2011
| | | | | | | |
| --- | --- | --- | --- | --- | --- | --- |
| | | | | | | |
| Vlissingen 14/10/12 | | Oostende 04/03/10 | | Zeebrugge 11/08/10 | | Westerschelde 08/04/14 |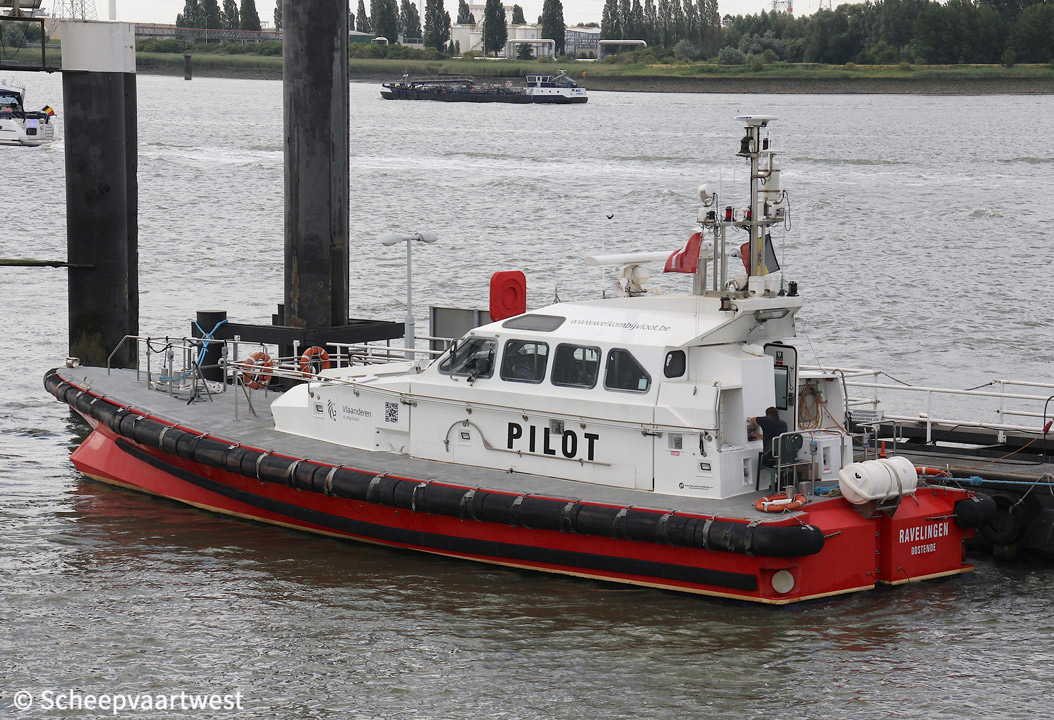 Lillo, Belgium 01/07/19
Name

RAVELINGEN

Location

Oostende 02 April 2011 leaving the harbour

Type

Pilot vessel

ORC class self-righting pilot tender

Call sign

OT4626

Flag

Belgium

Port of registry

Oostende

Length

18,55 m

Breadth

6,00 m

Draught

1,60 m

Speed

Cruising: 28,0 knots

Built

2010

Builder

Chantiers Navals Bernard SA

Port de Pen-Mane

56570 Locmiquelic

France

Main engine

2x 500 kW

Crew

2

Pilots

Max.: 8

Owner

DAB Vloot

Sir Winston Churchillkaai 2

8400 Oostende

Belgium

Characteristics

1) Exceptional comfort in head seas with very low slamming and vertical acceleration.

2) Unknown speed in head seas - higher than 20.00 kn in 4 to 5 m height waves resulting from 45 kn wind.

3) Excellent course keeping without any tendency to broaching at high speed in high following waves, whatever their angle with the ship.

4) High accuracy and manoeuvrability along running ships whatever their speed.

5) High stability at high heel angles.

6) Low trim and resistance in pre-planning range.

7) Low sensitiveness to loading.

Remarks

She has a maximum noise level of 75 db.

"ORC" class High Speed Crafts are designed around the new and patented "Beak" hull design.